Sheffield stainless knife blades and other components
for silversmiths, restorers, artisans, and craftspeople.
Providing outstanding service to the trade for over 60 years.
Click the thumbnails for larger images.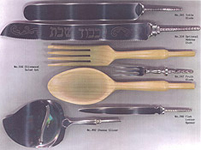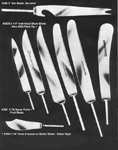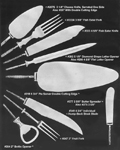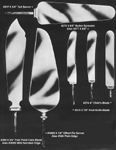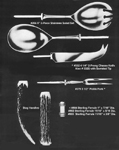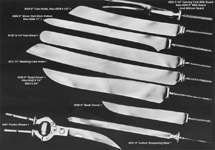 Other Components Available: Tea-, Soup, & Dessert Spoons (not pictured);
Combs; Custom Vanity Brushes (not pictured)
Links
Miscellaneous Metal Sites | Newsgroups Devoted to Metal
Societies, Guilds & Related Metals Organizations | Restoration Services
---



75 Lewis Rd.
Merrick, NY 11566
(516) 546-4799 • Fax: (516) 546-4485
Call or e-mail for a catalog illustrating our complete line.